Football songs can momentarily unify bleachers full of fans who've trekked from all over.
Sometimes football songs are specifically about football, sometimes they make us think of football, sometimes they have just somehow become associated with the game or the Super Bowl, and sometimes they have been performed at football halftime shows.
Here we examine some of the catchiest football songs to listen to before the Super Bowl in LA:
#1. We Will Rock You – Queen, 1977
"We will, we will rock you!
Sing it!
We will, we will rock you!"
Writer: Brian May

Who can resist the stomp-stomp-clap, stomp-stomp-clap of this tune tailor-made for stadium rock? You're stomp-stomp-clapping right now, aren't you?
And let's face it, you wouldn't want to have the non-singers around you screeching Queen's "Bohemian Rhapsody," would you? Think of the ear damage! That tune may require more of a vocal workout than the national anthem, and probably only the late Freddie Mercury could sing it well.
"We Will Rock You" lets audiences do what audiences do best: Clap. And stomp. In fact, writer Brian May cited as his inspiration real fans stomping on the Boston Garden bleachers.
This enduring song from the British band did rock the music world, as evidenced by some of its honors:
#1 – "100 Best Jock Jams of All Time" Billboard, 2017
#330 – "The 500 Greatest Songs of All Time" Rolling Stone, 2004
#146 – "Songs of the Century" 2001
Grammy Hall of Fame induction, 2009
Certified 4X platinum
You could call Queen the Kings of football songs. Masters of arena rock, their high-energy songs work up a crowd in preparation for some football excitement.
You often hear their "We Are the Champions" and "Another One Bites the Dust" with its iconic bass line at football games, too.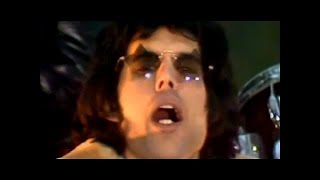 #2. Mr. Touchdown, U.S.A, 1950
"Look out, sister,
Here comes Mister
Touchdown, USA!"
Writers: Roberts/Piller/Katz
This jazzy old-style football song hits it right on the nose. No need to interpret any metaphors here.
Written in 1950, "Mr. Touchdown, U.S.A." really had its day in the sun when the pregame show was titled "Mr. Touchdown" at Super Bowl III in Florida in 1969. Marching bands played the song amid people in walking football costumes.
It turned out quarterback Joe Namath was that game's "Mr. Touchdown." "Broadway Joe" was named MVP when his team, the New York Jets, surprised the football pundits who overwhelmingly favored the NFL and beat the Baltimore Colts.
That marked the first Super Bowl victory for the AFL. Showed 'em!
Notes on "Mr. Touchdown, U.S.A":
#9 – Billboard Charts.
#2 – "25 Best Songs About Sports," Yardbarker 2020
Included on 1984's Revenge of the Nerds soundtrack
In the Top 10 Most Played – 1950, Billboard
It's a safe bet, though, that in the pantheon of football songs "Mr. Touchdown, USA" isn't as well-known today as 1908's enduring "Take Me Out to the Ballgame" is among baseball fans.
So it looks like TMOTTB may take the Non-Metaphorical Sports Song MVP spot.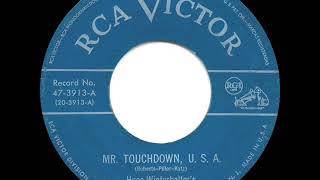 #3. Eye of the Tiger – Survivor, 1982
"It's the eye of the tiger
It's the thrill of the fight
Rising up to the challenge of our rival"
Writers: Jim Peterik and Frankie Sullivan

Tigers — real tigers — don't play football. But "Eye of the Tiger" has proved very popular, lo these many years, as a pregame tune.
Is it the relentless, irresistible beat? The repeated staccato bursts? Or is it the singer whose high-ish voice sounds like his jockstrap might be a little too confining?
What is a Super Bowl, after all, but "a man and his will to survive"? Or, really, a bunch of men and their will to survive collectively?
And by "collectively," we also mean collect individually that sweet $150,000 for winning. Even the losers get $75,000. And, less materialistically, to forever have "Super Bowl winner" and "world champion" precede your name.
Notes on "Eye of the Tiger":
Nominated for Best Song, 1982 Academy Awards
Nominated for Song of the Year, 1983 Grammy Awards
63rd greatest hard rock song, VH1
Certified platinum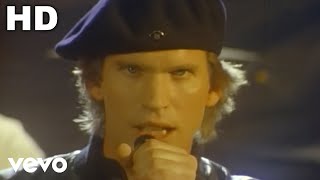 #4. Jump – Van Halen, 1983
"Might as well jump! Jump!
Go ahead and jump! Jump!"
Writer: David Lee Roth
It's not just a song, it's a musical command. And it puts in a regular appearance at football games.
Crowds instantly recognize Eddie Van Halen's keyboard synthesizer intro. It does make people want to jump the way "We Will Rock You" gets everyone to stomp-stomp-clap. And if there's no room to jump, they'll get pumped up for the game, anyway.
"Jump" is so infectiously irresistible, even the ever-so-bashful David Lee Roth jumped out of his shell to perform it.
Notes on "Jump":
#15 – 100 Greatest Songs of the 1980s, VH1
#177 – 500 Greatest Songs of All Time, Rolling Stone
Included in "500 Songs That Shaped Rock and Roll," Rock and Roll Hall of Fame and Museum
Favorite sporting anthem, PRS for Music, 2012
Nominated for "Best Rock Performance By a Duo or Group with Vocal," 27th Grammy Awards 1984